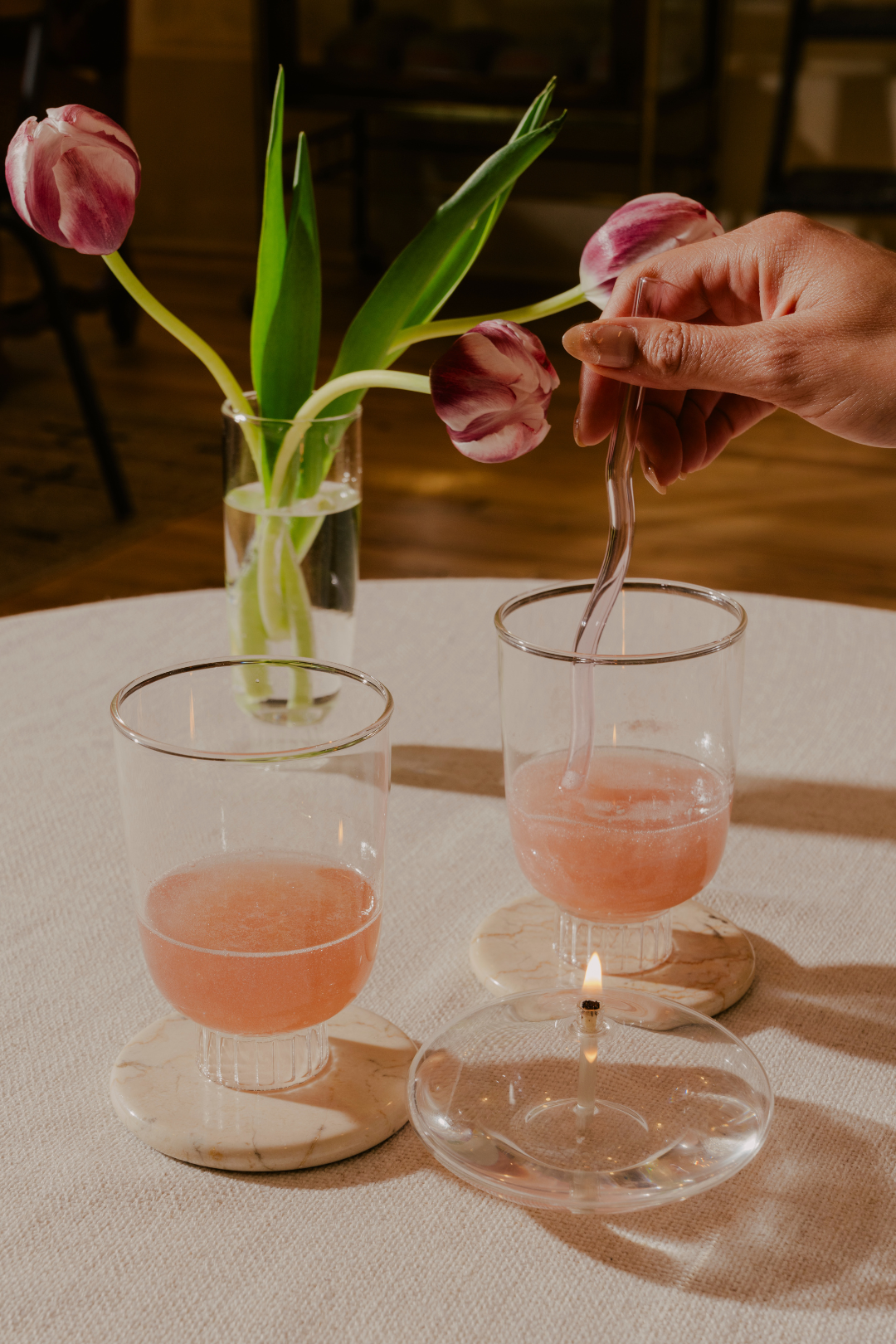 We're on a mission to create unapologetic joy
The name Sprezz comes from the Italian idea of "sprezzatura", meaning effortless elegance. We celebrate this graceful, nonchalant way of life and believe deeply in art for the everyday. Our artist-designed, hand-blown glassware and tableware sets can stand alone as playfully refined basics or add a touch of whimsy to the heirloom porcelain, silverware, and vintage pieces you have collected over time.

You deserve modern heirlooms that are built to last. Lightweight yet durable, our products are meant to be used every day. We've carefully considered every detail — from high quality, old-world materials in production, down to the sustainable, plastic-free packaging that arrives at your doorstep. At Sprezz we believe in building a life well lived, and indulging in daily rituals that create moments of joy.

We know there is no place like home. Some of our most cherished memories and meaningful conversations are created around the dining table, which sparked a life-long obsession with creating beautiful environments. Well-designed dinnerware and elegant tablescapes make these moments extra special, and Sprezz makes it extra easy.