Everyday Drinking Glasses
Our Whimsical Collection of tumbler glasses can be whatever you want them to be cocktail glasses, water glasses or everyday drinking glasses that add a touch of joie de vivre to the everyday. These fun yet functional glass tumblers are made of borosilicate glass so they are both durable and dishwasher safe.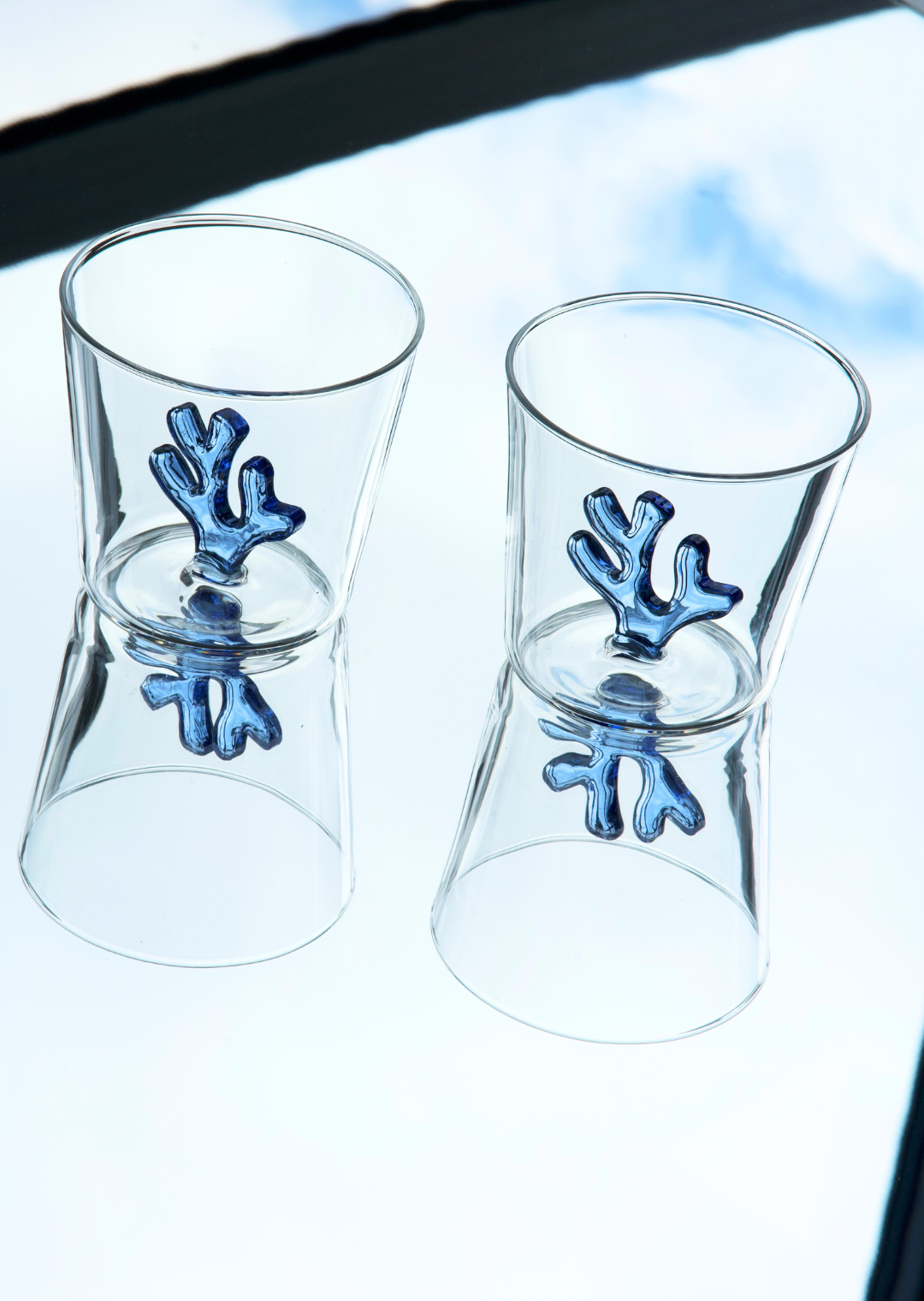 Add a touch of whimsical elegance to your home
We are redefining what it means to host, entertain, or be in your own company at home, because we sincerely believe that allowing yourself to indulge in the comfort of your own space may just be the secret to a more fulfilled life. The dinner table is a starting point for deep meaningful conversations. Whether it's dipping bread in olive oil poured from our olive bottles or clinking our whimsical tumblers in celebration, we hope our pieces will inspire you to find joy and sprezzatura throughout your day.